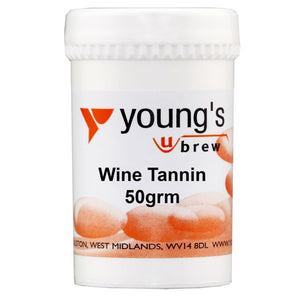 A 50g tub of wine tannin by Young's.


Used to add zest and help preserve wine. Tannins are present in grapes and are responsible for flavour (especially in red wine); extra tannin is often needed in non-grape wines.


Usage: 1 level teaspoonful per gallon. Add to 'must' when cooling and stir 2-3 times daily for 4-5 days.