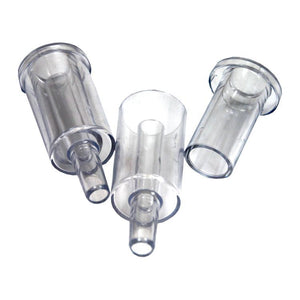 2 x Handy Small Airlocks for Wine and Beer Making.
Fits standard Bored 1 Gallon Rubber or Cork Bungs.
Just fill to ⅓ with cooled boiled water and when fitted protects the ferment by allowing a visual passing of gas pressure to escape but admits no air.
Rubber Bungs and Airlock and Bung Combos also available from us.