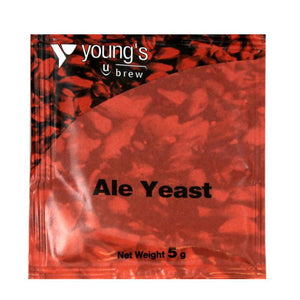 Young's Ale Yeast.
Young's Ale Yeast has been especially selected for its ability to produce rich, full flavoured English-style ale.
This 5g sachet contains enough Ale Yeast to treat 23 litres (5 gallons) of Ale.

Directions for use
Sprinkle sachet contents onto surface of your wort, wait for 15 minutes, then stir.
Store in a cool, dry place.