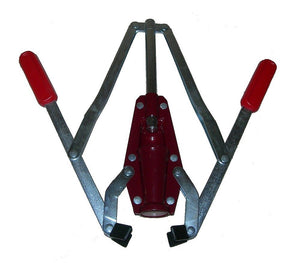 Traditional Twin Lever Metal Corker.
This two handled Twin Lever Metal Corker is a quick and easy way to cork your bottles.
No need to soak the corks, simply put your cork into the hole between the levers. Lean gently on top of the bottle and pull the levers until the grips are holding the bottle. Then pull the levers down as far as they will go with a slow and firm action. And your bottle is corked. Easier to do than to explain!
Solid metal design, suitable for use with standard-sized corks.