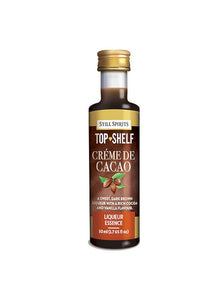 50ml bottle of Creme de Cacao Liqueur Essence by Still Spirits.
Sweet, dark brown liqueur essence with a rich cocoa and vanilla essence.
Add according to the liqueur recipe of your choice.
Contents: 50ml (1.7 US fl oz).
Ideal for making Homemade Irish Cream - check out our video showing you how!